This page is graphics intense, please be patient while it loads.

Philadelphia, Pennsylvania is a city rich in the history of the founding of the United States. Use the links below to learn more about Philadelphia's role in the founding of the country.
| | |
| --- | --- |
| | Independence National Historical Park National Park Service Site |
| | USHistory.org's Virtual Tour of Philadelphia's Historic Mile |
| | |
| | |
| | |
| | |
| | |
you are visitor number

Betsy Ross House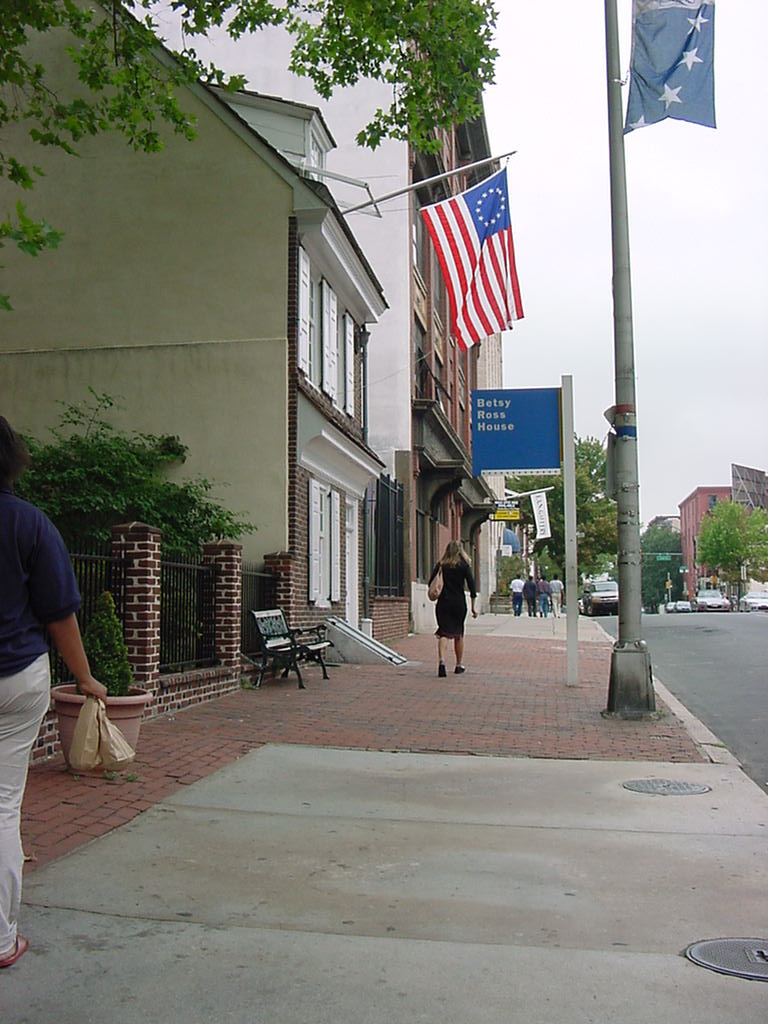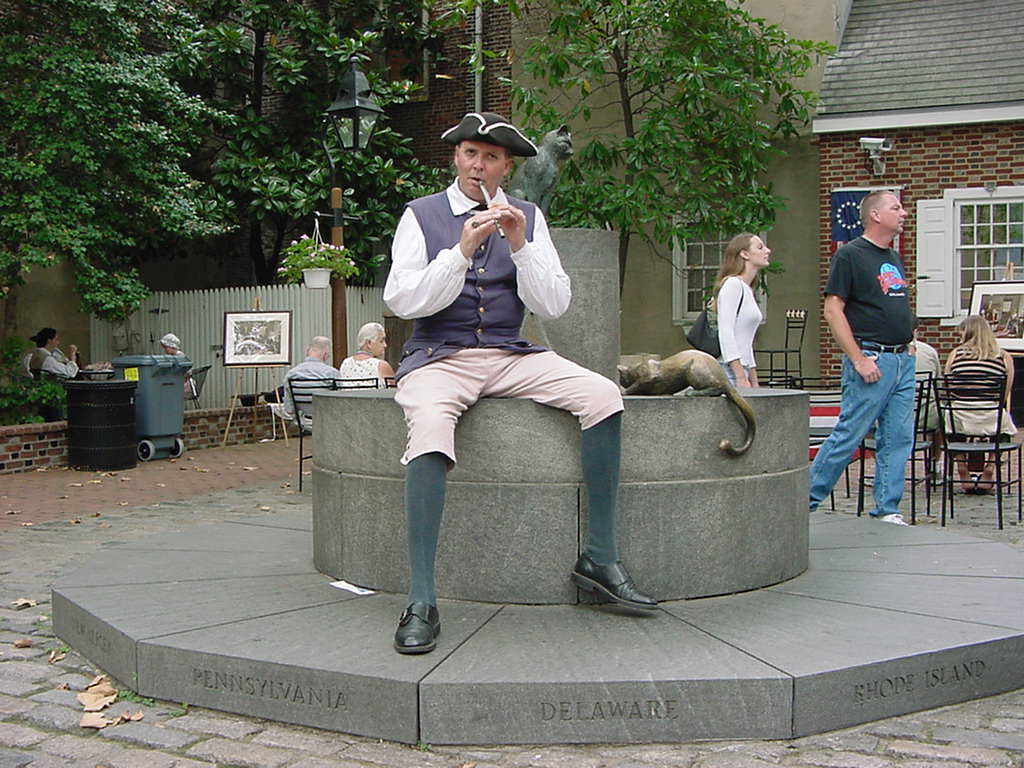 The house and the courtyard.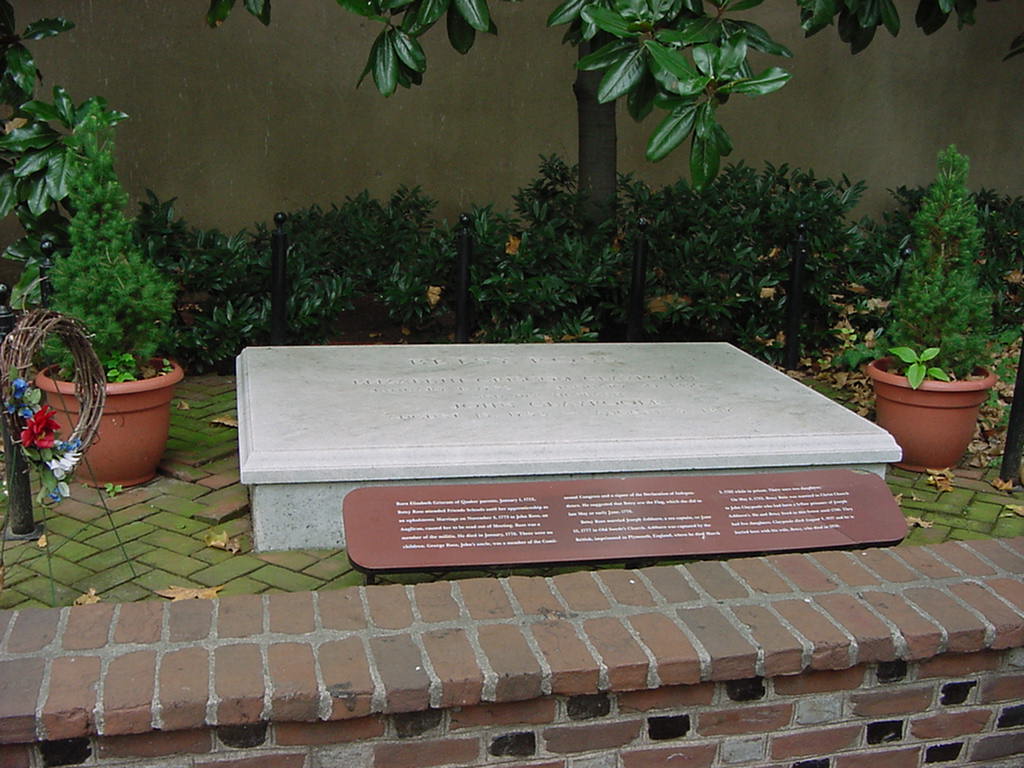 Betsy's Grave in the courtyard of her house.

Franklin Court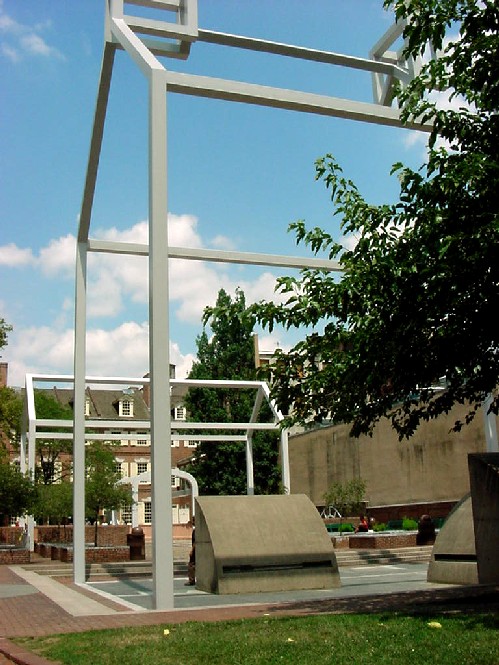 Franklin Court interior shows the white outlines of where Ben Franklin's original house was.
Exterior entrance to Franklin Court. Ben Franklin's Print Shop is on the right and the Post Office run by Franklin is on the left. The Photo on the right is of a park ranger playing a replica of Ben Franklin's invention, the Glass Armonica. Click the Armonica photo go hear a sample of what this instrument sounds like.

Ben Franklin's Gravesite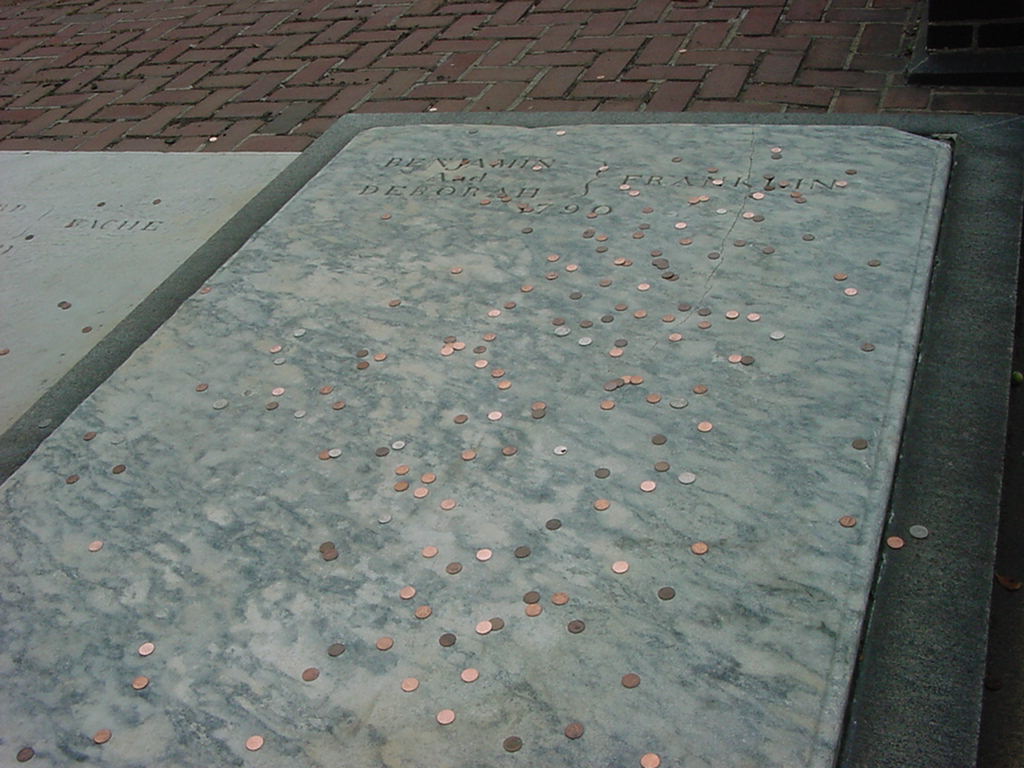 Ben and Deborah Franklin's Grave
Plaque near the grave.

Liberty Bell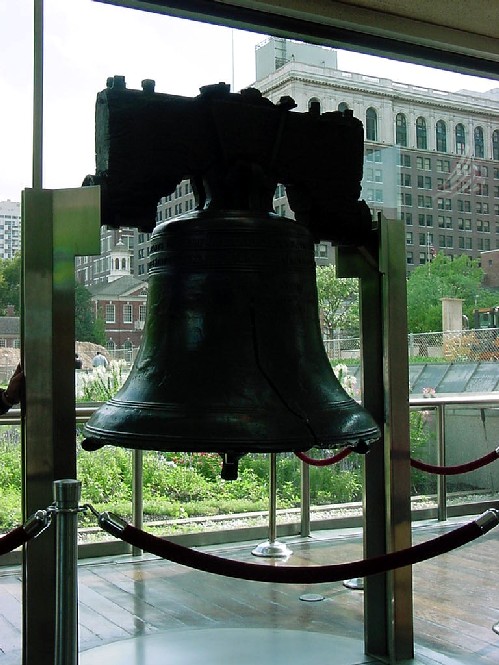 Independence Hall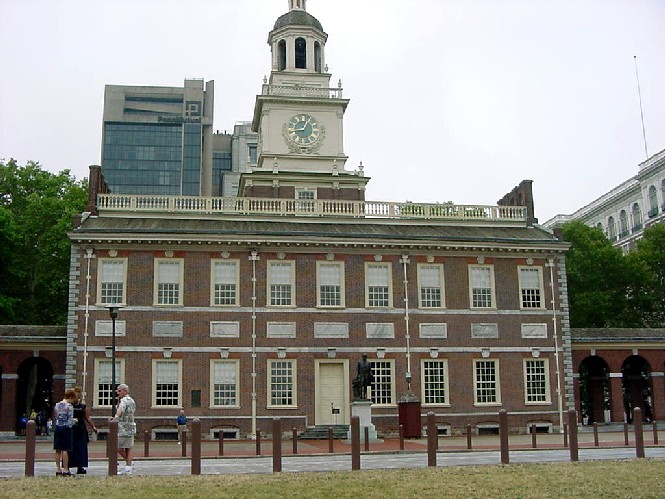 Independence Hall from the front.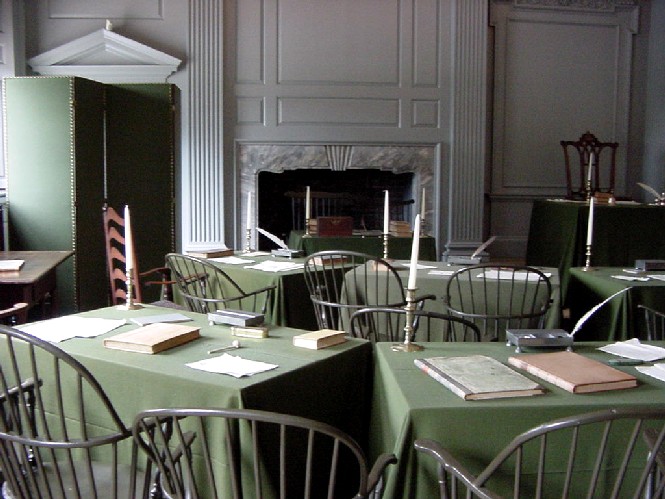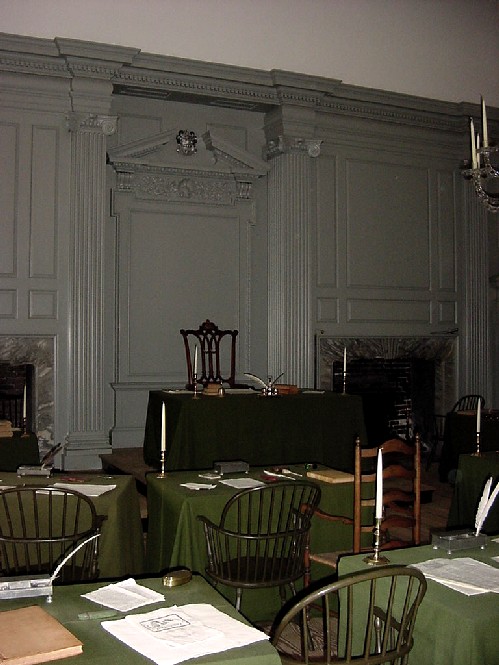 The room where the Declaration of Independence was signed.

Congress Hall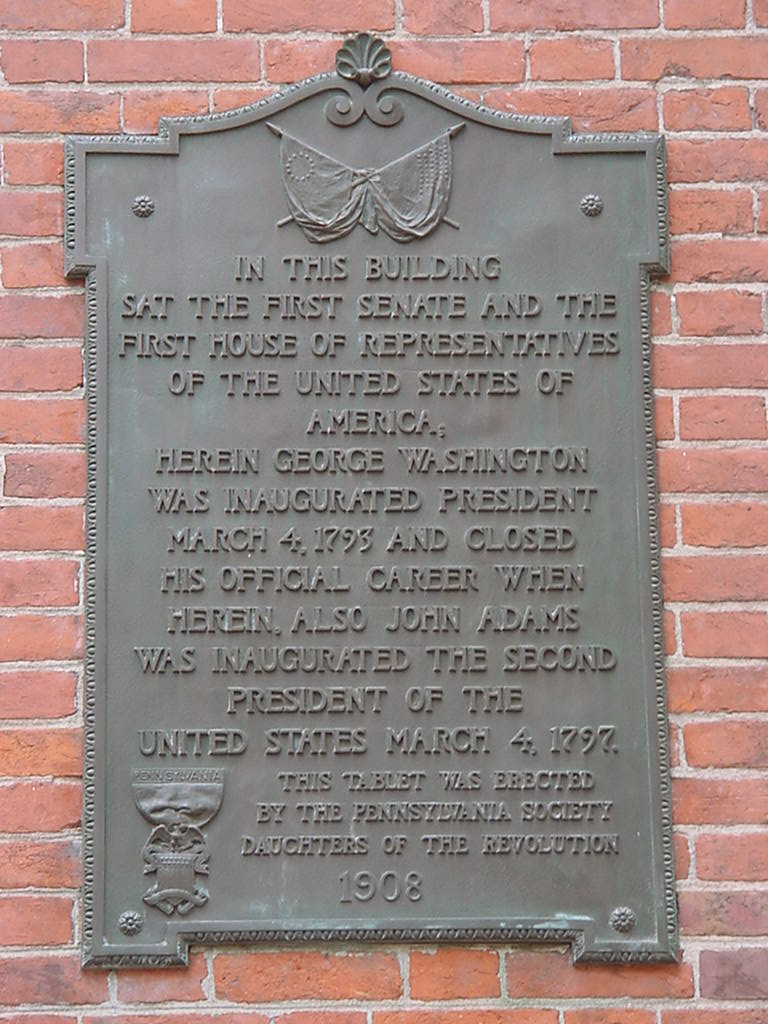 Inside Congress Hall.

Graff House
House where Thomas Jefferson wrote the Declaration of Independence.